Concave fork and post rail mounts
Solar panels and beyond
Hidden structures
=
Elegant design
Our concave fork and post rail mounts were developed to mount solar panels on dodgers and bimini tops, where quick release pins and unusual alignment angles are the norm, but they can do much more.
This is flexible hardware that also enables you to locate spreader bars on the underside of bimini top roofs and dodgers, hiding the tensioning devices and doubling up as overhead grab rails. You can use them to attach grab rails outside dodgers, or to fix accessories like radar antenna to tubing anywhere on your boat.
Crafted from 316 marine grade stainless steel, our concave post and fork rail mounts are available for use with 7/8", 1" and 1¼" tubing.
Order now
Join our happy customers.
Read reviews or leave yours at the bottom of this page.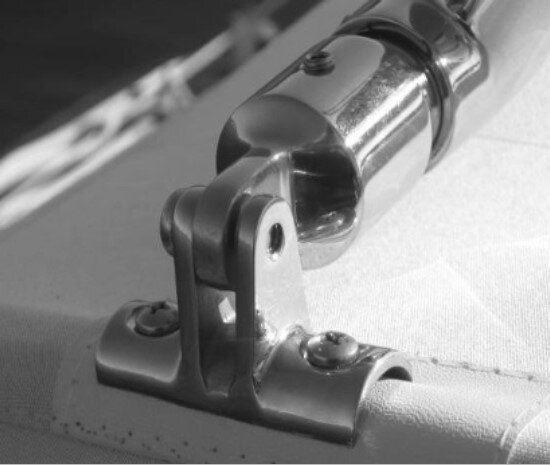 Ordering is quick, easy and secure
Just choose the items you need and add them to your cart.
You can even leave your cart to do more shopping then check out any time you're ready. To return to your cart, click the box at the far right of every page (the cart box is only visible after you have added items to your cart).
You can also buy from any of our distributors if you prefer.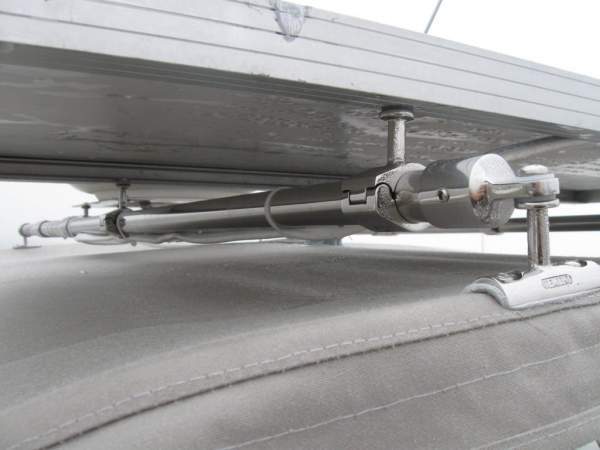 Review your new concave mounts
Read reviews
Great International Service
Being from Australia Gemini had the only products on the market for my needs. I was very impressed with their service from Eve (especially after me having to cancel my first order and change) and the ease of ordering, payment plus delivery speed to my door on the other side of the planet. I would definatley recomend to other sailors. GBS.
Response from Gemini Marine Products
Aw! Thank you so much for the kind words. We're so glad you found us!
Easy Install, functional hardware
I recently purchased 4 Concave fork mounts to install a new Solar panel. The mounts installed easily and are highly functional. The finish installation was quick and professional!
Response from Gemini Marine Products
We're so glad you find them useful – being easy to use is our bonus gift for you! All the best.
Solar mount
Perfect solution to mount a solar panel on the Bimini.
Response from Gemini Marine Products
Thank you! We do like that word "perfect"…
Best Mounts Period!
These are the best way we have found to mount solar panels and other accessories. These mounts work GREAT for mounting solar panels and accessories on any type of boat! They save us time and money for our customers and look great doing it!
Response from Gemini Marine Products
Thank you Kurt! We're so pleased to help you get more solar on more boats.