When you have the best canvas
You need the best hardware
Tried and tested on hundreds of boats, Gemini Marine Products bring you unsurpassed quality, and our DrillSteady makes incorporating our products hassle-free.
Retail customers – where to buy
You can buy directly from any product page on this website.
If you prefer, you can contact the retail distributors below. Our distributors do not always carry our whole line of products, so if you can't get what you need from them, we are always happy to help you directly. Just call, email or phone.
A note for our customers outside the USA – Many of our distributors sell internationally, wherever they are based. We include locations to help our customers choose options that may help them save on shipping and/or import taxes duties and other taxes.
January 2021 note re: shipping to the UK
It is with great regret that we have to announce that as a result of the difficulties posed by Brexit, we are currently unable to ship to the United Kingdom. UK customers are advised that our products can be purchased from our UK distributor KayoSpruce via KayoSpruce.com or on UK telephone (0)1489 581 696. UK, EU and other customers can also purchase our full range of stainless steel hardware from Freya Frames in Estonia via freyaframes.eu. We will restore direct service to the UK as soon as we can.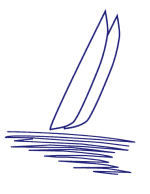 Simply elegant. Simply effective. Simply better.