Info, video and top tips
Learn more about using Gemini Marine Products
Got questions? Call us.
+1 (207) 596 7705
A strapless bimini is not only great for a nice, clear deck, but it goes up and down much more quickly and easily than an old-fashioned bimini with straps. The strapless concept is flexible enough to suit a wide range of bimini constructions. The large bimini in this clip has collapsible legs for easy storage, but these are by no means standard or required for the design to work.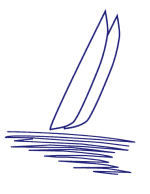 Simply elegant. Simply effective. Simply better.