Shipping policy
Fast, friendly and fair
Shipping to the UK
We are regretfully unable to ship to the United Kingdom until further notice as a result of the difficulties posed by Brexit.
UK customers are advised that our products can be purchased from our UK distributor KayoSpruce via KayoSpruce.com or on UK telephone (0)1489 581 696. We hope to restore direct service to the UK, but the requirements imposed by new regulations brought in after Brexit are simply too complex and burdensome for us to be able to support.
We do everything we can to ship items on the day we receive the order (or the next business day in the case of orders place on weekends or holidays).
Shipping is calculated by weight and parcel size at checkout, so you never pay more than you should. We do not add extra handling charges to your order.
You will see all of the options applicable to your order, so you can choose the carrier (FedEx, DHL, USPS or UPS) and the service (standard, overnight, express, etc) you want.
We keep thorough records of all outgoing shipments, and we provide you with a tracking number when you order.
For our international customers, please be aware that your country may charge you customs and/or import duties over which we have no control. We are not responsible for paying these extra costs or for any delays you may experience in delivery while your order clears customs in your county.
We cannot be responsible for delays in shipping or receiving orders due to inclement weather or other unforeseen circumstances.
Have questions about returns?
Our refund and return policy is a good place to start.
Ready to shop?
Buy directly from any of our product pages or visit our online shop. Either way, shopping is quick, easy and you can pay securely.
Thank you from all of us here at Gemini Marine Products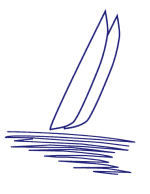 Simply elegant. Simply effective. Simply better.