Shop with confidence
Safe, secure payments you can trust
We appreciate your business
We work hard to earn your trust so you can shop with confidence.
Here's how:
Real value for your money – We only use high-quality materials to make products that work well, look great and will last for many years.
Fast and friendly – As a small, local business we can treat you with the priority you deserve. We'll answer your questions and ship your order quickly and carefully, usually on the same day you place it, so you can leave the worry to us.
The choice is yours – If you prefer, you can always place your order by telephone by calling +1 207 596 7705 or by emailing info@geminicanvas.com
Hassle-free returns – We understand that sometimes things go wrong. We'll help put things right, no questions asked. See our full refund and return policy for details.
Safe and secure – We use simple, secure payment platforms powered by Shopify for all our online sales to ensure your payment is easy, safe and secure. We are also PayPal verified.
Your privacy is important to us – We will never share or sell your data.
We want our customers to be happy, so we provide an assortment of Info, video and top tips here, or you can call us with your questions.
Wait!
When you've received your order and installed it on your boat, please leave a review and send us a photo so we can encourage others to shop with confidence, too.
Thank you from all of us here at Gemini Marine Products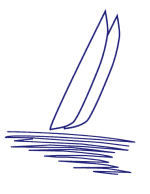 Simply elegant. Simply effective. Simply better.